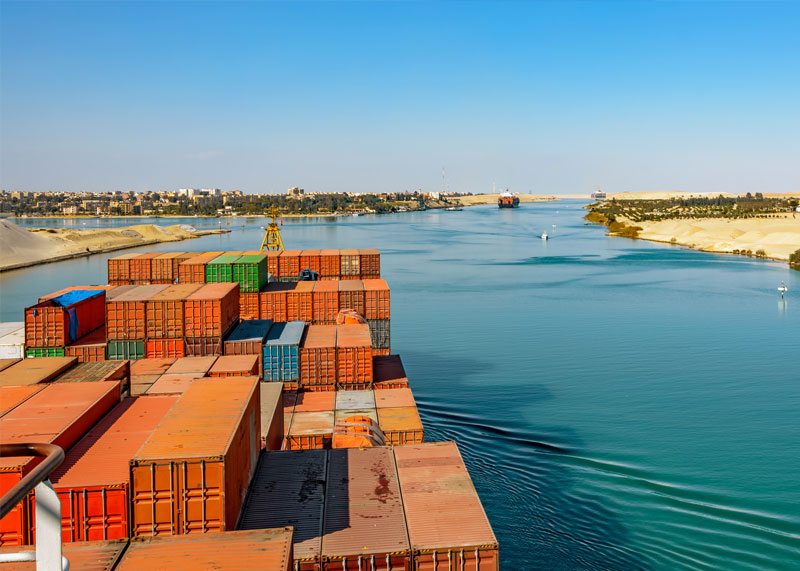 We are currently monitoring the situation in the Suez Canal following the blockage caused by the Ever Given container ship.
The vessel now has seven barges and one platform working through her grounding issues.
She will be moved to a lake north of the canal by the weekend to assess the damage.
A two-channel escort service will then be set up to guide vessels through at either end to ease the holding pattern.
It is anticipated that it will take a further two days at least to ease the backlog.
The Suez Canal is the quickest ocean bridge between Asia and Europe with 12% of world trade passing through making it one of the busiest waterways in the world.
Please stay in touch with your Warrant Group contact for updates and further information.
We hope the situation will be resolved as soon as possible.