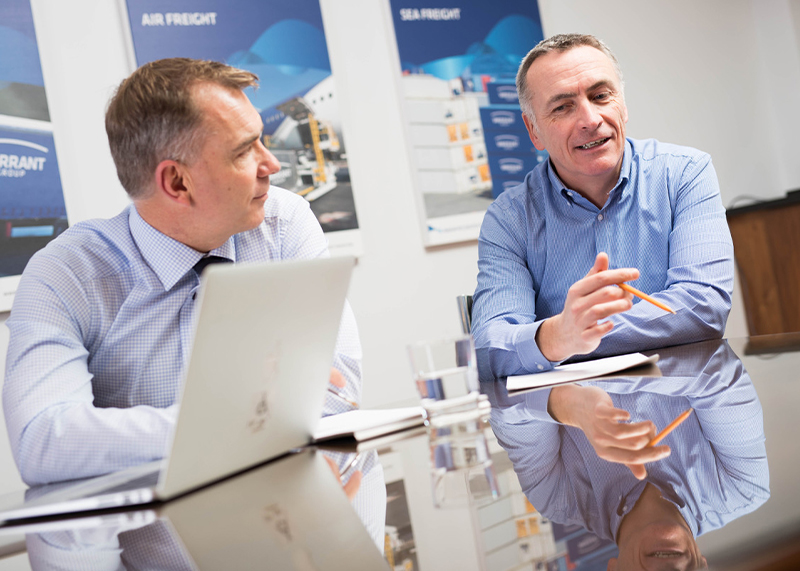 Iain Carvill, Head of Airfreight and Customs, manages Warrant Group's airfreight and customs strategy and development. In the latest of our Can Do blogs, he describes some of the key challenges that have been overcome to manage the Brexit transition.
DESCRIBE THE CHALLENGES OF STEPPING UP RESOURCE POST BREXIT
The biggest challenges we faced in resourcing after Brexit was driven by a combination of understanding what a post Brexit world would look like and what resource would be required to meet all our customers' expectations.
Finding and recruiting the right people to compliment Warrant Group's Customs Team took considerable time and we started this process back at the beginning of 2020. Through a rigorous selection process, we added three new customs coordinators led by a new dedicated team leader heading up a team of five.
WHAT WERE THE KEY DRIVERS THAT PROMPTED EXISTING CLIENTS TO USE WARRANT GROUP AS THEIR PREFERRED CUSTOMS BROKER FOR INTRA EUROPEAN FREIGHT THAT WE DID NOT CONTROL?
The key drivers that ensured Warrant Group's Customs Team were selected to customs clear Intra European brokerage were communication and a collaborative approach with all key stakeholders. Many calls were organised in advance of Brexit to share and review information, ensuring all our customers and their suppliers were prepared for new HMRC controls introduced 1stJanuary 2021.
HOW DID YOU MANAGE THE EVER CHANGING RULES AND WHAT EFFECT DID IT HAVE ON SOLUTIONS DESIGN AND IMPLEMENTATION?
During the transition period, the UK Government implemented and communicated various solutions, with many being updated and changed as the exit date of 1stJanuary 2021 approached. While this presented challenges, Warrant Group's Customs Team continued to communicate with our customers to review their requirements and concerns.
With internal and external communication and support, we were able to review how these changes would impact any solutions already being implemented. This enabled our Customs Team to make the necessary changes to ensure full HMRC compliance once the UK left the single market.