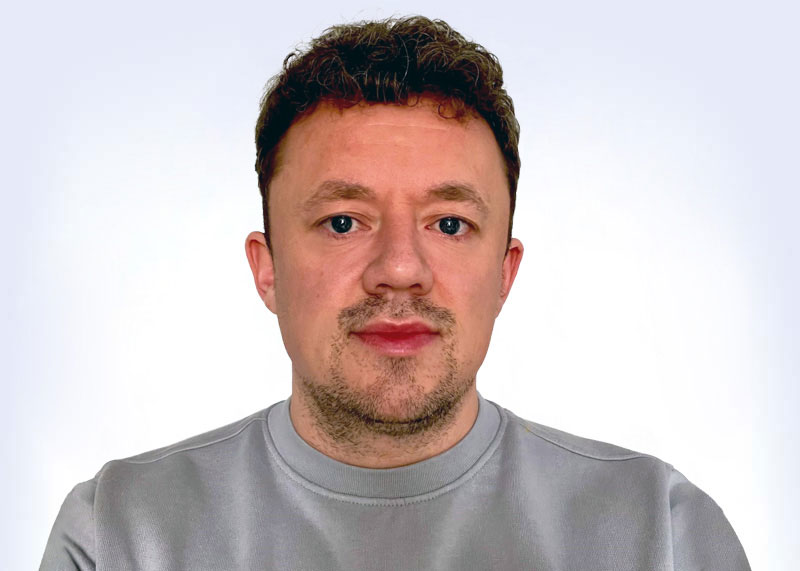 TELL US ABOUT YOUR JOB AT WARRANT GROUP
I lead the commercial team which is a focal point for the business on the export trade for both FAK and scrap cargo. As Commercial Manager, I am responsible for managing the procuring of rates for both existing and potential clients.
We liaise daily with the shipping lines, hauliers and co-loaders, come up with the most suitable pricing strategy and present the best options to our sales team.
This often involves thinking 'outside of the box' – whether it's to push new business over the line or finding a solution to a problem. It can be challenging and also very rewarding at the same time.
A lot of my work comes down to relationships not just within the industry but also internally within Warrant Group. Building relationships is one of the things I enjoy most and I am a firm believer that it is essential for succeeding and getting results.
At Warrant we like to go the extra mile to deliver the best service as possible, so getting to know your suppliers and getting along with your colleagues always helps!
WHAT HAS BEEN YOUR PERCEPTION OF WARRANT GROUP SO FAR?
Relaxed friendly atmosphere with an appetite to deliver success.
FAVOURITE THING ABOUT THE TEAM?
Everyone pulling in the same direction to ensure the job gets done to a high standard in a friendly and approachable way.
WHAT WOULD BE YOUR LAST MEAL?
Something that would take my mind off the fact it was my last meal… or a 5 Guy…
NAME FIVE THINGS YOU CAN'T LIVE WITHOUT
My family, mates, Liverpool FC, walking, eating out, coffee and tea.
WHAT'S YOUR KARAOKE SONG?
Hound Dog – Elvis Presley. It's an absolute cracker.
WHO WOULD BE YOUR THREE DREAM DINNER GUESTS?
Jurgen Klopp, Jeremy Corbyn, Mike Tyson.