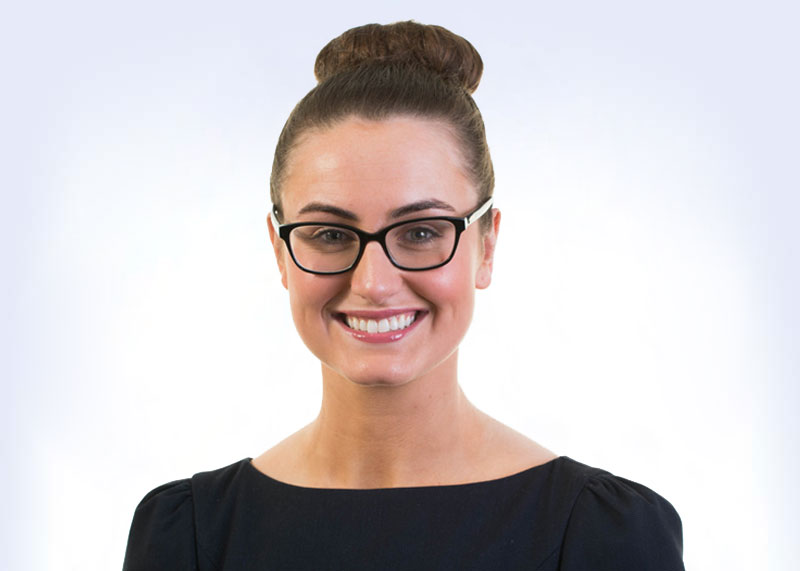 Business Development Manager Hannah Clarke joined Warrant Group five years ago, cutting her teeth in the operational team before moving to her natural habitat in sales. In the first of our 'Can Do' blogs she shares her highs and lows of the last year.
The last 12 months have given us all time for reflection, finding new ways of doing things and realising how much we miss being face to face with family, friends and colleagues.
I would say my best personality trait is my ability to spark a conversation with anyone and since joining Warrant Group I have struck up close relationships with customers and colleagues.
I started in the operations team but my natural progression was into sales – talking to people all day every day, on the road, and working for a company I believe in.
Fast forward to the Christmas party 2019 when I posted a picture on LinkedIn of myself and Ian Tyson, our Corporate Development Manager (pictured). The caption read 'watch out Q1 we are coming for you', little did we know how things would change so quickly!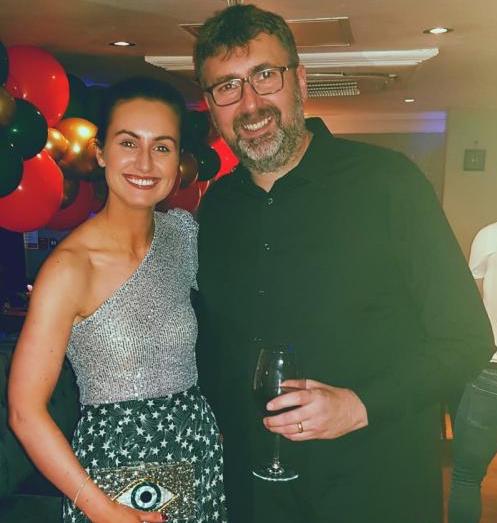 MY TIME ON FURLOUGH
Like many other sales professionals I was put on furlough.
Fitness has always been a big part of my life, along with chocolate. It keeps me aligned and I love being active. Before lockdown I'd taken up running and I decided to start with an online personal trainer.
I got the call in August 2020 to say I was needed back, but I was going to an operations role to cover maternity leave until May. I focused on the positives – extremely lucky to still be employed and I'd be back on sales in no time.
BACK IN THE OFFICE
Make up on, nice dress, I was back in the office. It felt great to have some stability and routine back in my life, catching up with pals and reconnecting with customers.
I think the operations team liked having me around too – I am known as a bit of a joker!
Last month, I also delivered the Warrant Group calendars to one of our local customers. I was thrilled, I had somewhere to go! Masked up with a plastic screen, it was great to see someone face to face.
BUSINESS DEVELOPMENT POST COVID?
The business development world will change post covid. There will be more deals done over the phone and via video calls such as Microsoft Teams. Technology is a wonderful way of staying connected, but it does create a false sense of togetherness; you cannot beat a bit of face-to-face interaction.
During the pandemic Warrant Group has concentrated on looking after its long term customers. We have had to take on extra rail vendors to cope with volume and demand, and have recruited extra staff. There's been some very late nights and seven day working weeks.
Looking to the future, I feel that a lot of transactional forwarders will not survive; businesses will want to move towards supply chain, order book management using wholly owned rail and road operations with strong products and services.
Warrant Group's 'final mile end delivery' of our own rail/road operations has been extremely successful.
No waiting on carrier haulage; the vessel arrives, discharges and we rail up to the Midlands or the North as soon as possible.
It's been far from plain sailing but we have done the best possible job through the biggest shipping crisis of modern day times.
FIRE IN OUR BELLY, RARING TO GO
Now we are looking at restarting our business development and we have already had a large number of people contacting us which is very exciting. I am looking forward to the first meeting with the business development team – bursting with ideas and a fire in our belly, raring to go!
I know we offer something very different at Warrant Group, we are better than the competition. I have to go and tell the world about it.
Hopefully one day in the not so distant future I will be back on the road, blasting my motorway song of choice, (Laura Brannigan's Gloria) and going to an appointment extremely excited and hopeful.
What a feeling that will be, the first client we get on board post covid. That feeling when the new booking comes in, you just can't beat the buzz of getting something over the line and getting the chance to show off our products and services – that's job satisfaction right there.
When I look back over the last five years I realise how much I have grown not just on a professional level but on a personal level too – which I have Warrant Group to thank for.
Hannah Clarke
Business Development Manager