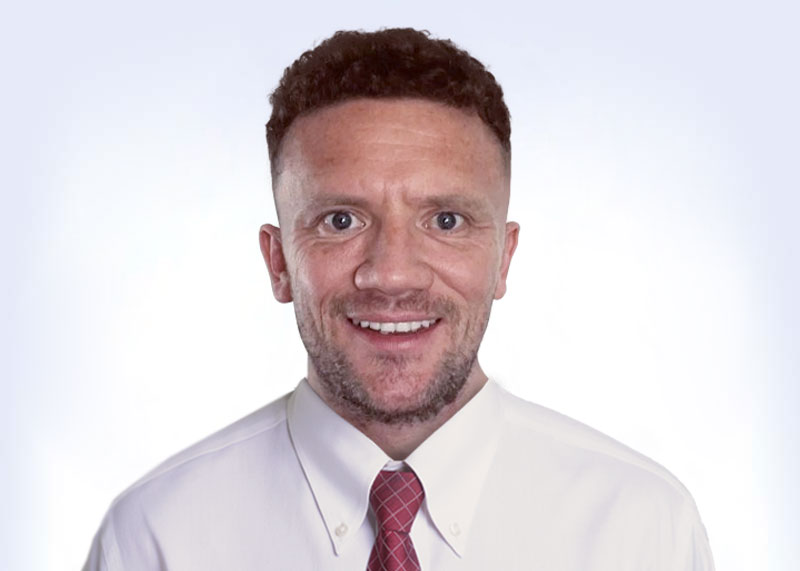 Head of Trade Sales Jonny Dempsey, explains how his team optimises Warrant Group's global partner network to help clients realise their own growth aspirations.
Our main responsibility is progressing business development leads using our global partner network, also known as our 'local heroes'. Our task is to effectively be at the front end and represent Warrant Group when opportunities arise directly from the network.
Additionally, we also take the commercial lead in managing Warrant Group's export client portfolio.
It may sound straightforward to many, but I can assure you it is anything but… especially in today's climate!
Our industry expertise as a recognised export forwader means a tailored solution is usually what clients are looking for rather than a transactional, no value driven approach.
The department is young in years but we have delivered year-on-year organic growth and built up significant client loyalty by on-boarding new clients or by helping our existing clients tap into new markets. I am pleased to say, we play a small part in helping our clients realise their own growth aspirations.
Our global partner network means we benefit from local advice and knowledge which has been a great tool in achieving our targets and we look forward to significant growth throughout 2021 albeit in extraordinary circumstances.
We cater for all sectors of industry but particularly specialise in chemicals and food and drink.
These markets have been at the heart of our export growth in recent years and in particular, during the pandemic.
I think many transactional forwarders have fallen away during the pandemic as they had no 'added value' product to sell. At Warrant Group we can offer certainty of solution with merchant haulage or technology in the UK and full 3PL services at destination.
When the first lockdown hit, there was obviously uncertainty but thankfully everything has turned out very well, exceeding my wildest dreams.
WILDEST DREAMS
We are genuinely passionate and enjoy what we do. Warrant Group is a family of skilled people and an exceptional global network, all proven local heroes who we have forged strong partnerships during the last two decades.
Whether we are rising early to help our Australian partners, working late to assist our South American colleagues, or supporting our Middle Eastern friends at the weekend, we are always available. No day is ever the same on Trade Sales and the working clock never stops!
We are a dynamic team and apply a flexible style and 'can do' attitude taking every business lead seriously. Why? Because we want to win valued business and expand our client portfolio and it's this that sets Warrant Group aside from the typical transactional forwarder.
The pandemic has taught me many things: to be proactive and work closely with our clients, such as obtaining forecasts by week by trade lane, an invaluable asset given the current market conditions.
Planning hauliers, rail providers and shipping lines has been a success however, it hasn't always been plain sailing…
The pandemic has had a seismic impact on shipping, supply chains, ports, hauliers and rail providers. Everyone has been affected.
As we strive to manage clients' demands, my energy and passion is always focused on providing an excellent customer service experience at a 'value for money' tariff.
Logistically speaking it's meant a strong order book, a significant development pipeline and contented customers. Moving product to keep our clients' businesses booming has also been a huge source of satisfaction to me, knowing they are in a 'happy place'.
As a tight knit team we have adapted to different situations and given the obstacles we face, flexibility and intuitive thought has led to innovative solutions.
The team has had to deal with countless stressful situations. It has quickly become part and parcel of the role but will help build character and experience in the long term.
VISION FOR THE FUTURE
My immediate plan and focus is to continue developing our food and drink product.
We are currently working with UK's leading brands, serving supermarkets across the world, and more and more food and drink exporters want to work with us.
We certainly want to keep evolving as a department. As our client base continues to grow, we plan to introduce new people into the team and hopefully with a bit of luck, they can bring their own fresh ideas to the table. This is one area where Warrant Group excels: everyone has a voice, our flat structure promotes one common goal and no managerial egos.
In the short term I am also keen to catch up with our clients on a face to face basis.
Not being able to see them has been tough so when things return to normal and rules allow, it will be at the very top of my agenda.
I am sure there are still some challenging times ahead and we cannot put an exact timeframe on when things will return to normal, so in the interim we will keep working hard to ensure our clients are happy and we can attract new clients.
I believe in people, I believe in the relationships we build and the service levels we offer, and you cannot put a price on a credible reputation.