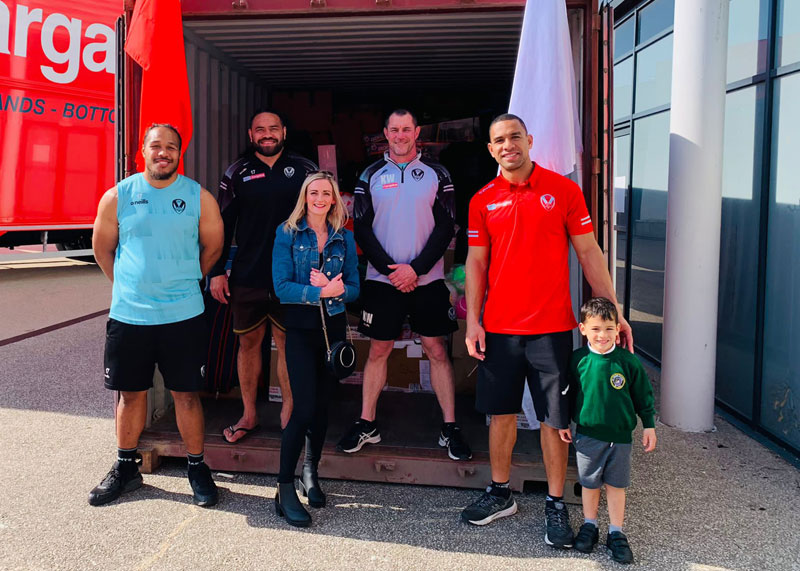 Warrant Group was pleased to support a fundraising campaign by St Helen's Rugby Football Club to help the community of Tonga after a devastating tsunami.
Our team arranged an export to transport donations collected by St Helen's Rugby Football Club ready for shipment to Tonga.
On the 15th of January, an ash cloud and tsunami engulfed the islands of Tonga. The tsunami was caused by an eight-minute eruption of an undersea volcano, and has left many people on the island homeless and without food and water supplies.
St Helen's RFC has a number of Tongan players in its squad while the Head Coach is also the Tongan National Coach.
Pictures: Rachel Du Noyer from Trade Sales at Warrant Group with representatives from St Helen's Rugby Football Club.